Champagne Grand Cru
The full expression of nature delivers us the unique flavours of Grands Crus Champagne.
The nose reveals the rich sweetness of fruit delicately ripened in the sun. The honey with its roundness balances the aromas while preserving their freshness.
With its fine sparkling gold colour, the Grand Cru is an elegant and refined champagne.
The nose reveals delicate citrus aromas, confirmed by a fresh and lively explosion in the mouth.
A full, structured wine astonishingly long on the palate.
Drink with salmon toasts.
Blending
100% Chardonnay
From our Grand Cru vineyard in Mesnil-sur Oger
Ageing
4 years' ageing in cellars
Dosage
8g/l
Bottling
Bottle of 750 ml.
Wines for Dishes
Whether classical or original,
we offer you
Dish and Wine pairings
that will distil the aromas
of our Champagnes.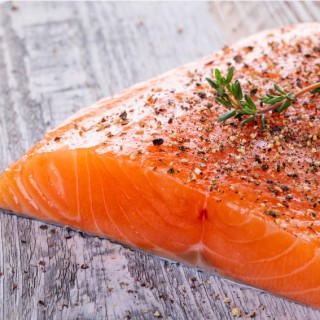 Grand Cru and Salmon
Simply exquisite to the taste buds.
Ingredients
400g of smoked salmon
or gravlax
Fresh thyme
Assortment of peppers
Dill
Method
Take the salmon out of the refrigerator
1h before eating
Cut it into thin slices
Crush the peppers and sprinkle on
Place a small drop of olive oil
Add a little thyme and dill
To enjoy with a bottle
of Champagne Grand Cru Bernard REMY
Mixology
Mixology is the subtle art of creating cocktails. And naturally, champagne is an essential ingredient in devising ever more refined drinks. Here we offer you a few cocktails that will reveal all the diversity of aromas in our Champagnes.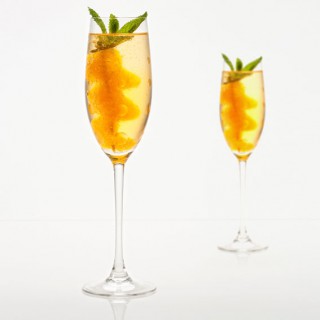 Grand Cru and Anjou Soup
A rich-tasting cocktail with a lot of zing
Ingredients for 4 glasses
Champagne Grand Cru Bernard REMY
20 cl of Cointreau
10 cl of fresh lemon juice
10 cl of fresh orange juice
20 g of cane sugar
Mint leaves
Method
Mix the Cointreau, lemon juice
orange juice and sugar
Strain and leave in a cool place
for a few hours
Serve in a glass and cover
gently with extremely chilled
Champagne
Place one or two mint leaves
Find out how to consume our Champagne
See our tips