Champagne Rosé
The feminine side of Champagne to make the gold of our vineyards blush.
With its heady nose of soft fruit, it fructifies on your lips, the sweetness of raspberries on a bed of roses.
The Rosé displays an elegant coppery colour.
The nose reveals a delicate and light raspberry bouquet.
Rounded and satisfying on the palate, it develops its intense nuances of soft fruit.
The Rosé is the ideal companion to a soft fruit crumble or a runny-centred chocolate cake.
Wines for Dishes
Whether classical or original,
we offer you
Dish and Wine pairings
that will distil the aromas
of our Champagnes.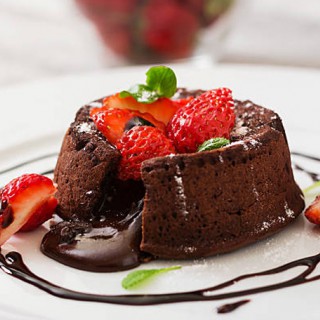 Rosé and runny-centred chocolate cake
Dessert of Chocolate and Champagne
Ingredients
125g of flour
125g of unsalted butter
250g of caster sugar
200g of dark chocolate
4 eggs
1/2 packet of yeast
Method
Preheat the oven to 180°C
Melt the chocolate in a saucepan
Take off the heat, add the butter, the flour and the yeast
Whip the egg yolks with the sugar
Then add it to the chocolate preparation
Beat the egg whites stiff and incorporate into the preparation
Pour the mixture into a buttered mould then bake
for 35 minutes
To enjoy with a bottle of Champagne
Rosé Bernard REMY
Mixology
Mixology is the subtle art of creating cocktails. And naturally, champagne is an essential ingredient in devising ever more refined drinks. Here we offer you a few cocktails that will reveal all the diversity of aromas in our Champagnes.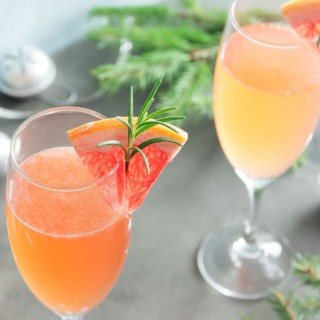 Rosé with Grapefruit
A champagne cocktail between grapefruit and soft fruit
Ingredients for 2 Champagne Cocktails
1 bottle of Champagne
Rosé Bernard REMY
1 grapefruit
Preserved zests of grapefruit
Angostura
Method for 2 glasses
Cut the grapefruit in half
Set aside 4 quarters and press the rest
Add 2 soup spoons of Angostura
Add the strained grapefruit juice
Pour on the well chilled champagne
Add 2 grapefruit zests
Find out how to consume our Champagne
See our tips