Champagne Millésime 2016
In vintage years, the Earth offers us grapes for exceptional cuvées.
Let time do its work with humility, wait, and wait still more ... an oenological journey to the heart of the alchemy of the vine.
The Millésime is dressed and sparkling gold.
The nose, the fine and delicate aromas reveal the mineral-like quality and elegance of this champagne.
Predominantly floral on the palate, revealing the complexity and maturity that make the Millésime an exceptional cuvée.
The Millésime can be subtly accompanied by a vanilla mille-feuille.
Wines for Dishes
Whether classical or original,
we offer you
Dish and Wine pairings
that will distil the aromas
of our Champagnes.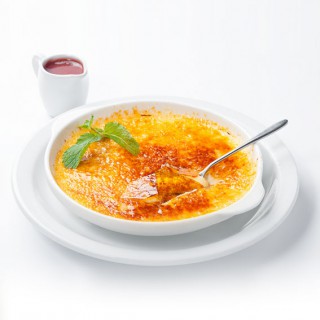 Millésime 2016 - Crème Brulée
Vanilla to reveal the complexity of the years
Ingredients
150g of crème fraîche
100g of sugar
6 egg yolks
1 vanilla pod
Brown or demerara sugar
Method
Take out the vanilla seeds, blend
with the cream and set over low heat
with the vanilla pod split open
Beat the egg yolks and sugar to
obtain a ribbon of sugar
Mix with the cream while still warm
Place in ramekins
Place in a water bath in the oven
at 160°C for 35 minutes
Leave to cool for 4 hours in the refrigerator
Sprinkle with sugar before serving
and caramelise with a torch.
To enjoy with a bottle of Champagne
Millésime Bernard REMY
Mixology
Mixology is the subtle art of creating cocktails. And naturally, champagne is an essential ingredient in devising ever more refined drinks. Here we offer you a few cocktails that will reveal all the diversity of aromas in our Champagnes.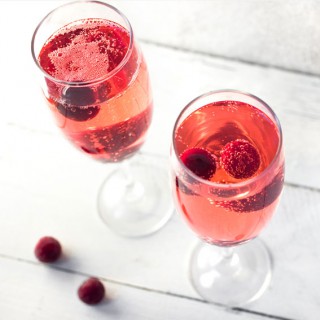 Millésime 2013 - Kir Royal
Cocktail in the French tradition
Ingredients
Champagne Millésime 2013 Bernard REMY
2 cl of blackcurrant or raspberry liqueur
Some soft fruit
Method
Pour a little liqueur into the glass
Add the well chilled champagne
Add a little soft fruit
Find out how to consume our Champagne
See our tips